Calm Spirit health and wellness resources for managing your health of body, mind and spirit.

Your mind is powerful. Cognitive behavioral practice can help you manage your emotions, physical symptoms, spiritual well being.
Meditation changes your brain. You can start small, and work you way to a formal meditation session.
Reiki, Taiji, Qigong, Yoga not only improve your body health, but also improve your mind and spirit.
We hope Calm Spirit resources help you live a healthier, happier, more satisfying life.
Featuring Traditional Chinese Jade for Wellness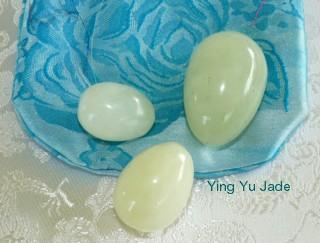 Jade eggs and ben wa balls are designed for women who want an alternative for kegel exercise and to improve vaginal strength and lubrication.

A Chinese doctor and I designed these to be the best size for women. He says that using the eggs is "vaginal kung fu" because it strengthens and tones and gives that part of the body more power and feeling of well being. Doing kegal exercises is easier when you have an object for feedback about what you're doing. Most people who do kegals aren't doing them with enough effort, and these can help. And jade is related to the body qi, energy. Jade energy is healing to the body, and jade qi and body qi work together. That's one of the reasons Chinese people love jade. It's natural stone, smooth, and is compatible with the body. Available drilled with hole or undrilled.
Ying Yu Jade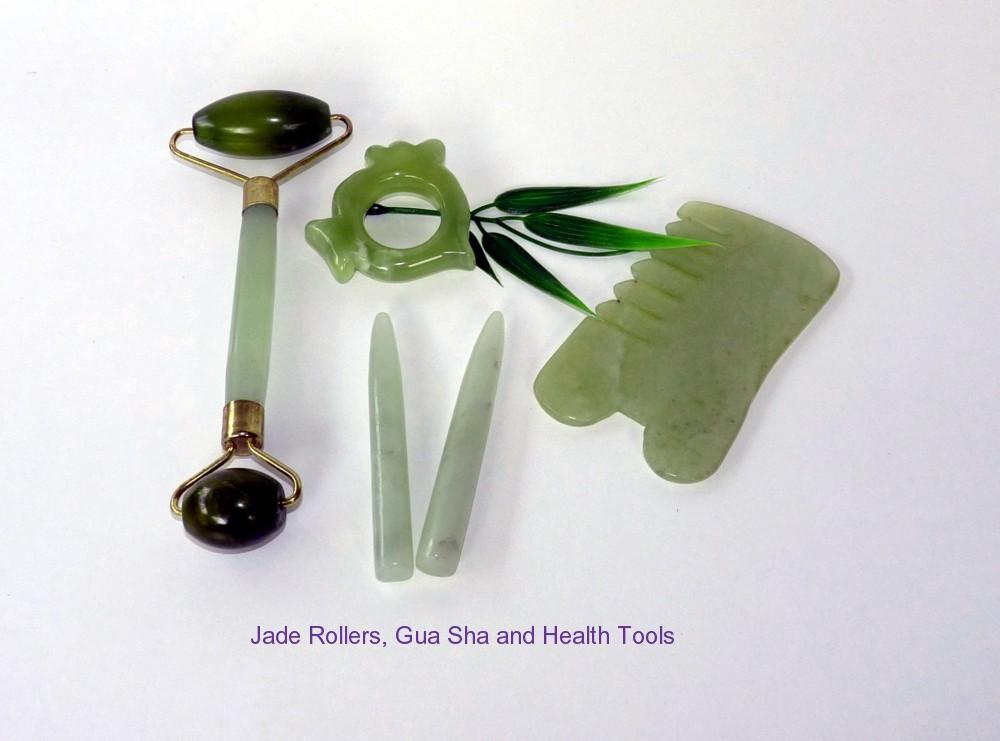 Ying Yu Jade gua sha stone massage tools, classic Ying Yu Jade rollers, including "Frownease Wrinkle Reducer Kits",
jade "needles" for acupuncture points, jade massage rings for yourself or professional healing work. All our jade health tools are made in Ying Yu Jade carver workshop in China. We purchase the jade directly from the jade mine, and our jade carver makes the tools in the traditional way, with the quality that international customers expect.
Available on the Ying Yu Jade web site
.